MINISTRY ISN'T JUST WHAT YOU KNOW.
IT'S WHO YOU ARE.
CONVICTION
Jesus Christ is good news! Before anything else, this is the core of Artizo. We spend time together every week praying, studying scripture, and challenging each other to go deeper in our relationship with Christ.
CHARACTER
Who you are in ministry is more important than what you know. We take character seriously, requiring every Artizo intern to participate in a mentoring relationship as well as peer to peer small groups.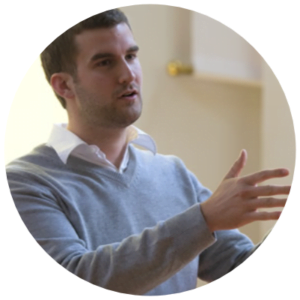 COMPETENCE
Artizo doesn't allow interns to stay in the classroom. Every intern must participate in 8 hours of ministry each week under the supervision of our experienced trainers. Interns can also expect to preach 8 times over the course of a year.
RAISING MINISTERS OF THE GOSPEL
The Artizo Institute is a transdenominational Canadian initiative with a mandate to identify and equip Christian leaders committed to the gospel of Jesus Christ. It does this through actively and deliberately identifying men and women who are gifted as preachers, teachers, and leaders, and encouraging them toward ordained ministry.
PREACHING OPPORTUNITIES
Finding opportunities to preach can be really challenging. Artizo is blessed with a network of churches that give significant preaching opportunities to young leaders. Interns can expect to preach once every six weeks during the course of their internship.
EXPERT LED SEMINARS
Every week we bring in fantastic practitioners to share their wisdom. These seminars cover topics like exegesis, sermon preparation, multi-generational ministry, multi-ethnic ministry, evangelism, pastoral counselling, and discipleship.
REAL MINISTRY LEADERSHIP
Artizo interns are partnered with staff members at local churches to see the whole picture of ministry and lead in a variety of ministry environments. Each intern spends time with children, youth, and adults to get a rounded understanding of ministry.
FOCUSED DISCIPLESHIP
Every week interns sit with our seasoned trainers to consider what God might be saying to them. This is done through peer to peer of accountability and challenge. On top of this, interns also journey with a mentor throughout their internship.
"In my short time with Artizo I have grown immensely in my reverence for the Word of God, in all of its life-changing glory."

"Maturity in Christ and usefulness for Christ, are the gains that the Artizo program offers to young Christian men and women."
Canon J. I. Packer
Professor Emeritus
Regent College
"One of the best parts of being in Artizo is plugging into the heart of church ministry, and becoming a part of that ministry pulse."
"I am convinced that the Artizo program will be one of the key factors in restoring and renovating Christ's church."

Rev. Dr. Barry Parker
Trainer
Whether you are already enrolled in seminary or have just graduated high school, we have an internship that fits you.
WANT TO GET INVOLVED?
Artizo was formed by a group of people who believed that the church needed ministers who lived out the gospel and were given the resources to thrive. We still believe this. We are always looking for others who are interested in joining this vision!
DONATE
We provide world class ministry training at no cost to our interns. We can't do this without your help. Do you want to be a part of raising leaders for the future of the church?
NEWSLETTER
Want to stay in the loop about what is happening with Artizo? Want to know what we need prayer for or how you can support us? Subscribe to our email newsletter.
PARTNER
We are always open to partnerships with new churches. Is your church a good fit for the Artizo program? Do you have opportunities for interns? Let us know who you are.